The Virage beers are generally light, dry and hoppy. They are brewed with malt from Geneva (GRTA label) to encourage short distribution circuits. Our hops are carefully selected, favoring direct links with producers.

Tangente
Pale ale, 5% vol. alc.

A thirst-quenching blonde ale for connoisseurs and neophytes alike. Fruity with raw hops for a well-balanced mouthfeel.
Unicorne
Session India pale Ale, 3.8% vol. alc.

A light-alcohol version of India Pale Ale. Explosive aromas with notes of tropical fruit and citrus. One of our iconic references.
Bicorne
India Pale Ale, 6.4% vol. alc.

An American-style India Pale Ale. Clean bitterness and powerful fruity aromas (Amarillo and Vic Secret hops). On the palate, the different malts add roundness to this characterful beer.
Discorde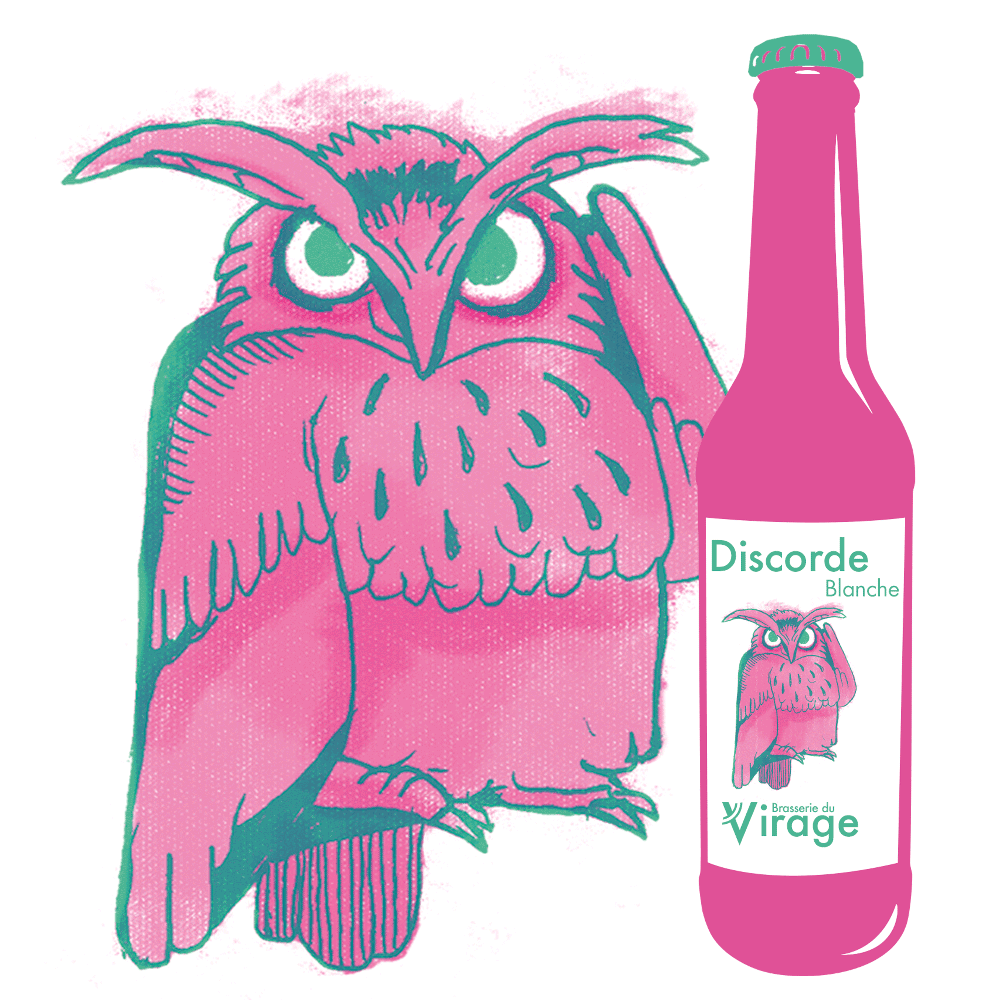 American wheat, 4.8% vol. alc.

Our vision of wheat beer, moving away from Belgian and German traditions and their banana and spice aromas. A citrus-flavored beer that's a huge success.
Dérupe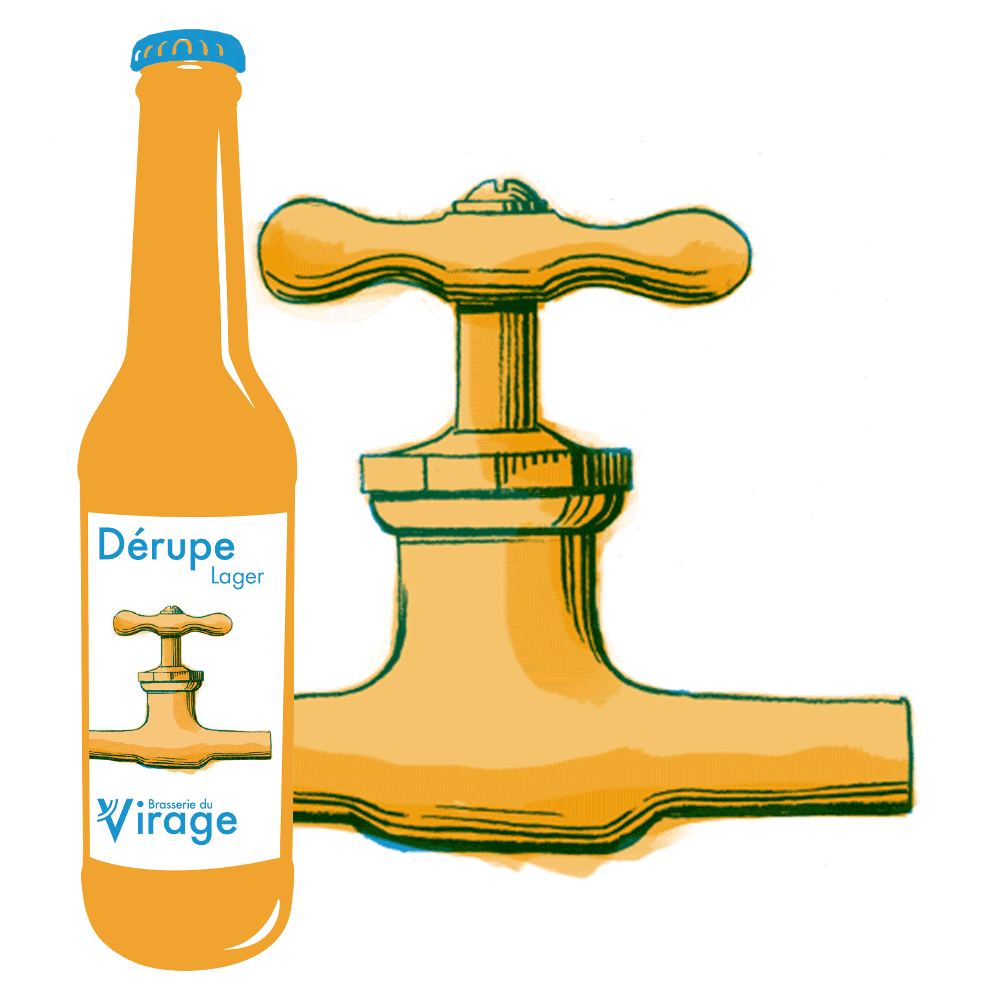 Blonde lager, 4.5% vol. alc.

A dry, bottom-fermented lager that brings the flavours of local malts and the aroma of noble hops to the fore.
Étincelle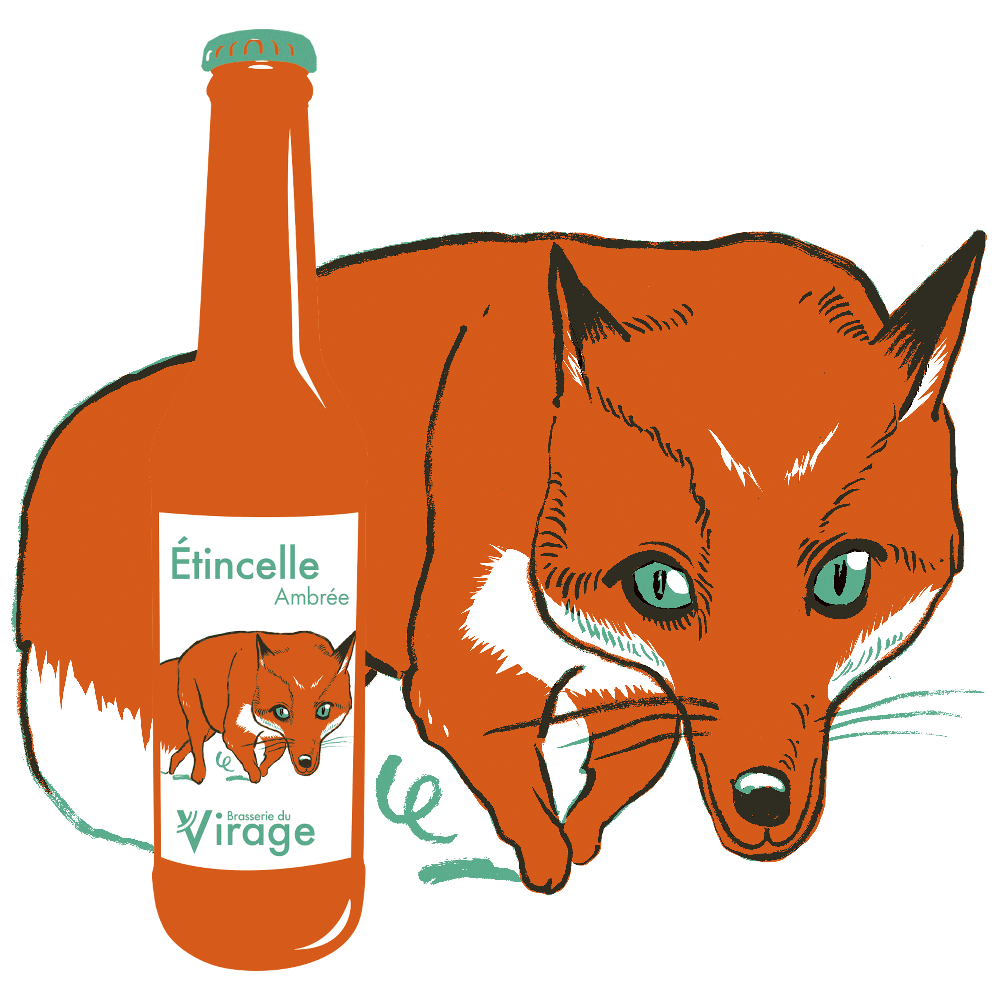 Amber lager, 4.5% vol. alc.

The Étincelle (spark) is an amber lager infused with noble hops. A bottom fermentation that celebrates local malted grains.
Fauve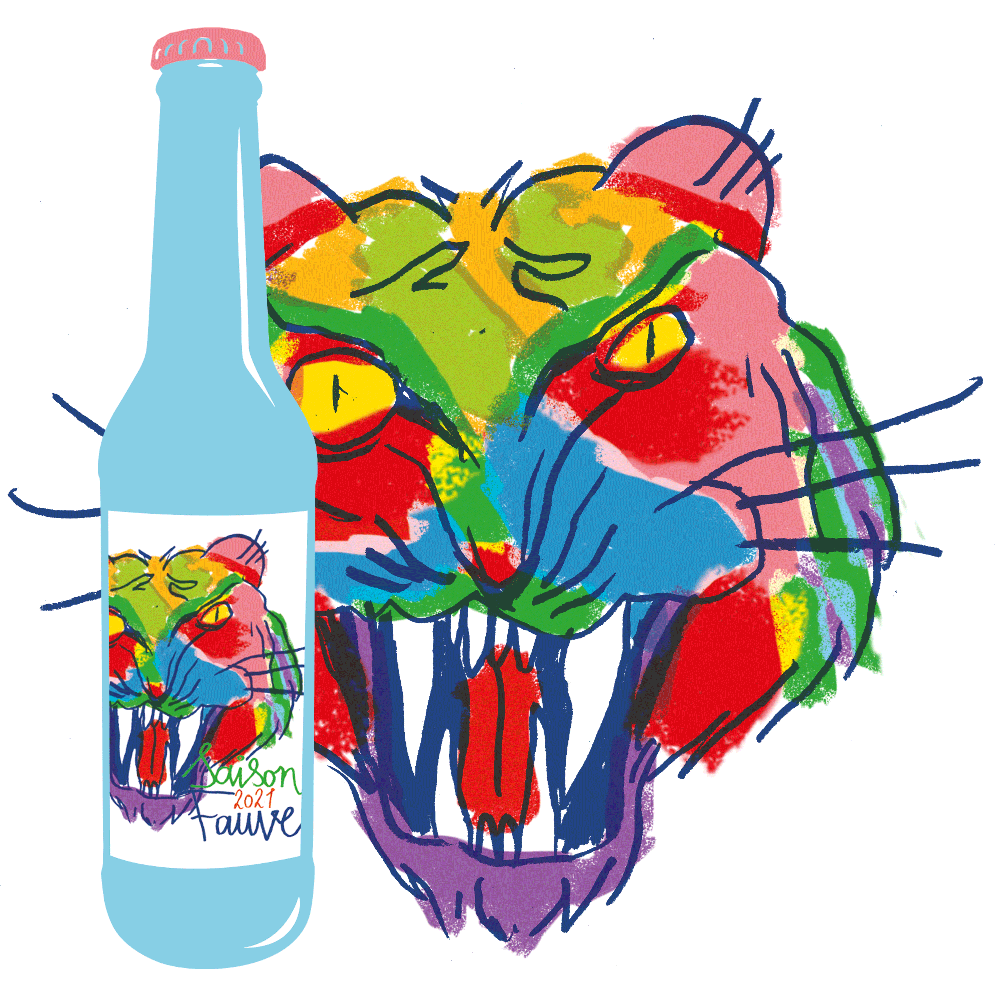 Spontaneous fermentation, 6% vol. alc.

A slightly acidic saison, based on spontaneous fermentation, and therefore intimately linked to our brewery, since it's what lives there that gives life to this beer.

The Brasserie du Virage regularly explores new horizons with special and ephemeral beers. Specials may be available for a limited period of the year, and ephemera are one-off brews.
Gose Verveine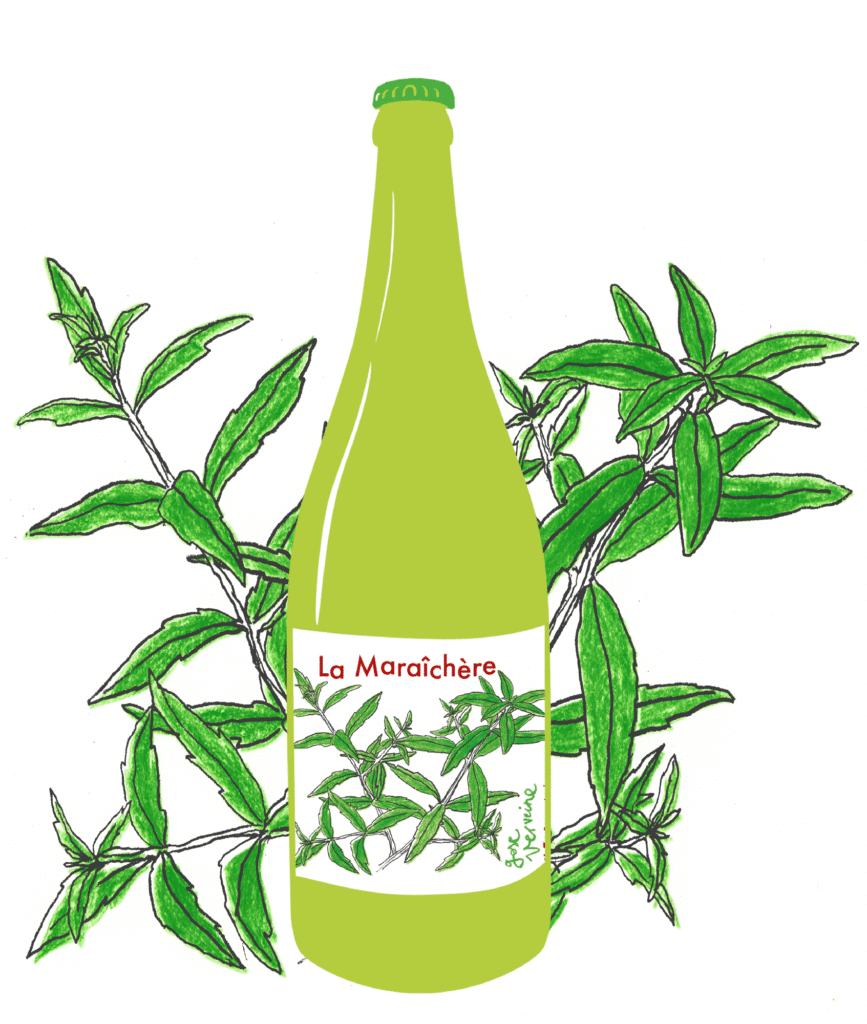 Mixed fermentation, 5% vol. alc.
Mixed fermentation beer with verbena and a barley malt base, both from La Touvière farm.
Stout impérial
Imperial stout, 9.3% vol. alc.
Powerful black beer. Inky in color, this strong version of the English stout combines a roasted character with the sweetness of a pastry.
Berliner Weisse
Berliner Weisse rhubarb & hibiscus, 4.9% vol. alc.
An acidic white beer with rhubarb and hibiscus, our interpretation of a 19th-century Berlin beer style. This 2016 cuvée is the result of spontaneous fermentation and offers the palate a beautiful acidity. Local rhubarb and hibiscus were added before bottling, giving the beer fruity notes for a light, refreshing finish.