Presentation
Founded in 2015 in Plan-les-Ouates in the canton of Geneva, the Virage Brewery is a collective story of friendship and passion. It's a cooperative, which is entirely in the hands of its workers. Together, they produce bold, high-quality beers with Geneva malt. The Virage Brewery favors short circuits and direct relationships with its consumers.
Shop and visits
You can now find us and our beers in a brand-new building since September 2023.
Beers
You'll find all the information you need about our range of beers on our dedicated page.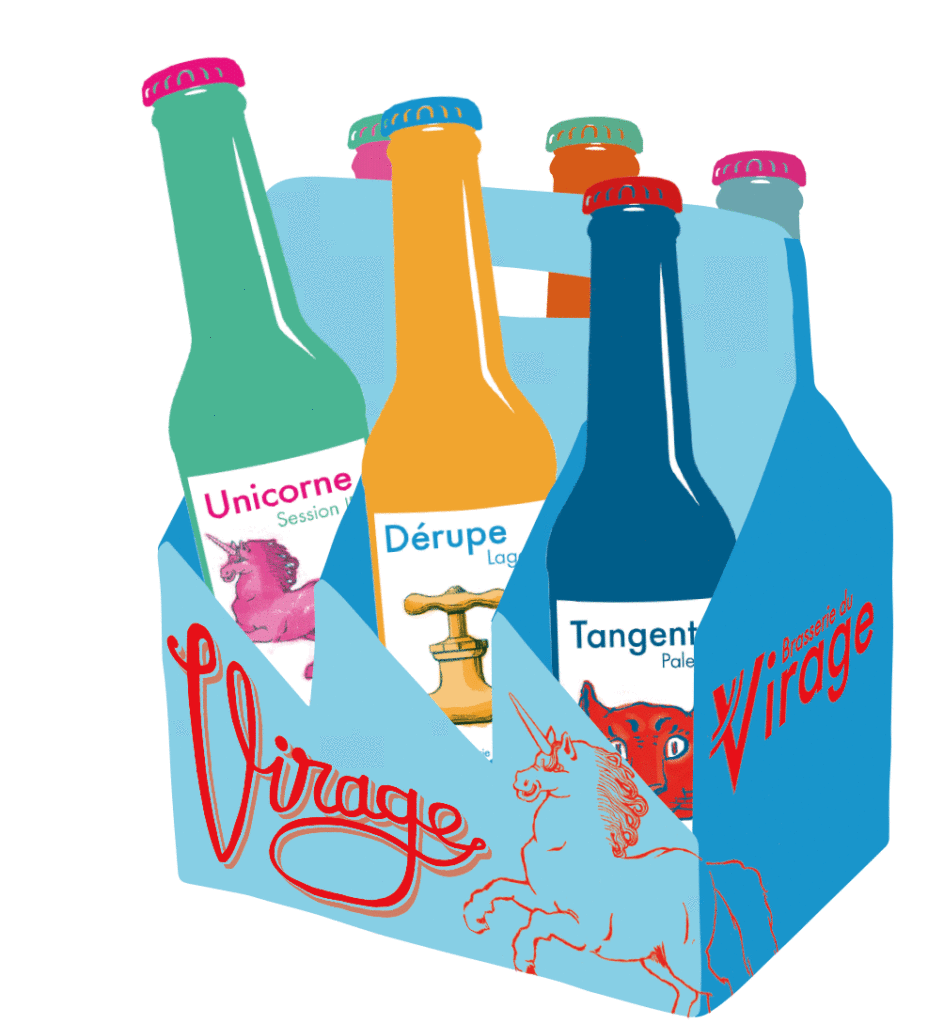 Get a keg!
The brewery provides kegs and draft systems for your events. You choose your beer and only pay for what you drink! Fill in the form to check keg availability (20l) and make a reservation.